1. What is your REAL name?
Daniel
2. Gender?
Male
3. Where do you live?
Holland
4. Do you speak decent English?
Medium level
5. How old are you?
23
6. What is your main character name?
Kroket
7. Name of your alternate character/s?
I have 6 alt chars like: Bami, Dokter, Freaknl, Hollandernl, geknl and profmage.
8. What race and class do you play?
Check below ill post pictures with all my chars.
9. How long have you been playing WoW?
almost 4 years.
10. What is your role in a raid? Please provide/describe in more than one sentence.
I have quit alot chars, so i can provide different role in raid like melee/range dps, heal and tank.
11. Why would you like to join <League Of Heroes> ?
There is no other guild better then LOH in pvp scene.
12. Why should we recruit you?
Hardcore pvp, Skills, experience and cool.
13. What do you expect from this guild?
Trust and friendly.
14. What guilds have you previously been in? Reasons why you leave?
Cant remenber the name any more it quite long ago. The reason why i leaved? guildmaster stop playing wow and he disband the guild.
15. Any other info we should be aware of?
Yes, Im a friendly guy who like doing pvp and pve.
16. Please Link a Screenshot about your Character Panel. (So we can see your gears)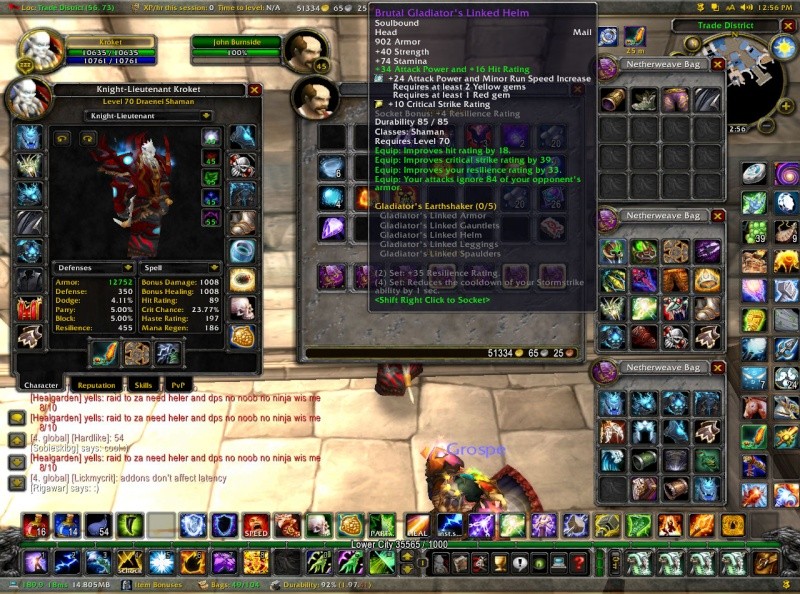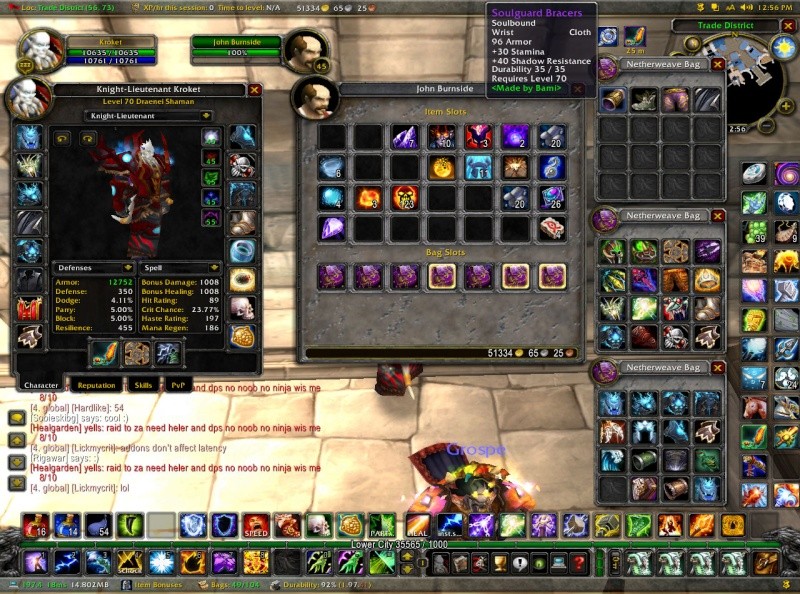 17. What proffesions does your character have? (So we can add them up in your guild note so guildies could benefit of them)
tailor, enchanting, jw, bs, mining, herbal, alchemy
18. SAY "CHEESE" : D.